Applications for Futureverse Base Camp are open!
Accelerating the best teams building across The Root Network.

Application closure: December 2023
The Root Network is a cornerstone of the open web
More than just a blockchain, The Root Network is a modular development toolkit prioritizing scalable, secure, and interconnected experiences.
The Root Network's suite of protocols enable seamless user experience and asset interoperability within developer experiences and across The Open Metaverse. 
As the technological and cultural foundation for The Open Metaverse, Futureverse's cohesive ecosystem of content and technology infrastructure powers experiences across gaming, AI, and Web3.

Introducing Futureverse Base Camp in
association with Outlier Ventures
Futureverse Base Camp will be backed by Born Ready, a venture fund and studio focused on scaling early-stage web3 and metaverse technology ventures
Founded by Futureverse co-founders Aaron McDonald and Shara Senderoff, Born Ready will accelerate the development of emerging startups that hold strategic collaboration potential with Futureverse or The Root Network
We're looking for the best teams building on The Root Network
The Root Network utility
RPC API services & node explorers
XRP liquidity drivers
Consumer Games and Experiences
GameFi
Real-world experience infrastructure
Tokenization of physical assets
Utility for Existing Content & Protocols
Solutions driving utility of Futureverse collectible assets
Utilize on-chain protocols such as Altered State Machine and SYLO
Projects which utilize identity and smart wallet protocol
"If we think of the Metaverse as the internet that's more immersive and users are in control of those assets, their identity, and their data, then that is a killer proposition that is not going to go away"
Aaron McDonald
CEO and Founder, Futureverse
What do startups get out of the program?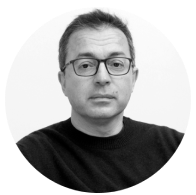 Co-Founder, Boson Protocol
Chief Innovation Officer, Swash
We have accelerated 250+ teams across 27 cohorts
They have such an amazing network of people plugged in at every level of Web3 which means that as a founder, their expert advise on everything from investment, to round structuring, to marketing, to tokenomics, to legal issues and hiring is near invaluable.
Shiv Malik, CEO Pool
We participated in the OV Base Camp and Ascent programs and received hands on support from the OV team throughout.
Phil Holbook, CEO Encloud
With Outlier, you are not only joining an accelerator, you are joining an entire community that can provide you insights at every level of your company, from product, to marketing, to finance to legal.
Nzim Ahmed, CEO REMIX
Funding in exchange for 6% of your company and 6% of future token supply

3 month fully remote accelerator program

Access to in house specialist operational, legal, commercial, and co-marketing support

Token engineering support and business model testing to pinpoint product-market fit

An optional $30,000 interest-free repayable loan to help with initial legal costs

An active global mentor, partner and investor network featuring over 400+ mentors and 180+ alumni companies in Web3
Any Base Camp program is designed to nurture teams whose business potential best leverages the program's protocol and design strengths and also aligns with Outlier Ventures' Metaverse OS Thesis. Cohorts are generally selected through the lens of growing the protocol ecosystem across various layers such as: NFTs & Gaming, DeFi, Infrastructure, Services, and Middleware.
‍
Participating startups will gain exposure to both Outlier Ventures' and the protocol's ecosystems, offering an unparalleled opportunity for founders to scale their technology and grow their business.
The Base Camp Accelerator is currently planned to be a fully remote and virtual program. There may be the opportunity for in-person summits in London or other European locations once the pandemic situation improves. We have so far invested in companies from Australia, Brazil, USA, Canada, Philippines, Nigeria, Germany, Sweden, Finland, Poland, UK, Switzerland.